Tag Archive
Afghanistan
Agility/PWC/GCC
Army CID*
Army Criminal Investigation Command*
Blackwater/Xe
Burn Pits
Cheryl Harris
Chromium-6
Commission on Wartime Contracting
David Isenberg*
DCAA*
DLA*
DoD*
DoDIG*
DoJ*
DoS*
DynCorp*
DynCorp CIVPOL*
Electrocutions/Shocks
Employee Issues-KBR
False Claims Act
Fluor*
GAO
Halliburton
Hexavalent Chromium
Holidays*
Human Trafficking
Indiana National Guard
Iraq
Jamie Leigh Jones
KBR
LAWSUITS
Lawsuits Against KBR
LOGCAP
LOGCAP IV
Oregon National Guard
Pentagon
Personal
POGO
Qarmat Ali
Rape
Reports & Investigations
SIGIR
Sodium Dichromate
U.S. Department of Justice (DoJ)
Hold that Revolving Door! Four-Star General Coming Through
Dana Liebelson – (POGO) – January 28, 2012 – The revolving door that carried former Department of Defense honcho William Lynn III to a well-paying job with an Italian defense contractor keeps on spinning – now Gen. James Cartwright, who retired as the nation's second-highest ranking military officer in August, is following Lynn into the private sector.
Cartwright is joining the Board of Directors at Raytheon, a major U.S. defense contractor. Earlier in the week, DRS Technologies named Lynn as its chief executive officer. (Coincidently, before Lynn was tapped as deputy defense secretary, he was a top lobbyist for Raytheon.)
"General Cartwright's deep understanding of defense and broad experience in military operations and matters of national security will be of great value to our Board," Raytheon Chairman and CEO William H. Swanson said in a press release.
Well, Cartwright certainly has a deep understanding of defense: He's a four-star general with 40 years of service in the Marine Corps, including four years as the Vice Chairman of the Joint Chiefs of Staff. But then there's that sticky "great value to the Board" comment. And that's where the problem with the well-oiled revolving door that leads from the Pentagon to the defense industry rears its ugly head. (Click HERE for article)
Former United Nations Employee Sentenced to 18 Months in Prison
(DoJ) – WASHINGTON – January 27, 2012 – Jeffery K. Armstrong, 52, of South Riding, Va., was sentenced today to 18 months in prison for obtaining more than $100,000 in salary payments by fraudulently holding concurrent jobs at the United Nations (U.N.) and the National Labor Relations Board (NLRB). He was ordered to serve a three-year term of supervised release following his sentence and to pay $128,153 in restitution.
Worse than traitors in arms are the men who pretend loyalty to the flag, feast and fatten on the misfortunes of the nation while patriotic blood is crimsoning the plains of the south and their countrymen are moldering in the dust." — Abraham Lincoln
This past week we celebrated President's day and because Ms. Sparky is all about uncovering corruption, I thought this would be the perfect time to remember President Lincoln and the law he enacted on March 2, 1863 to combat corruption and fraud committed by the unscrupulous, money grubbing gangsters who sold goods to the Union Army during the Civil War.
I found several sites with information on FCA and it's history here are some highlights of what I found:
The Federal False Claims Act, also called the "Lincoln Act," or "Lincoln's Law" or "Informer's Act," or the "Qui Tam statute," was enacted during the American Civil War in 1863 at President Abraham Lincoln's request.  The law was aimed at stopping dishonest suppliers to the Union military at a time when the war effort made it all but impossible for the government to investigate and prosecute the fraud itself.
During the Civil War, not unlike today, there were greedy and unscrupulous contractors who found it profitable to defraud the government at taxpayer's expense.  The False Claims Act's purpose was to "root out fraud against the government. . .[a]nd to encourage individuals who are aware of fraud being perpetrated against the government to bring information forward."
Some historians claim that the False Claims Act came about because of bad mules.  During the Civil War, early day defense contractors often sold the Union Army decrepit horses and mules in ill health, faulty rifles and ammunition, and rancid rations and provisions among other things.
War profiteers were shipping boxes of sawdust instead of guns, for instance, and swindling the Union Army into purchasing the same cavalry horses several times.
"You can sell anything to the government at almost any price you've got the guts to ask," boasted one profiteer who made millions unloading moth-eaten blankets to the military.
It seems things haven't changed much in the last 148 years.
~Forseti
Sexual assault in the armed forces
The military needs to provide the same victim protections as civilians
Niki Tsongas – (Boston Globe) – February 27, 2011 – MORE THAN a dozen veterans who were victims of sexual assault while serving in the US military, including two from Massachusetts, recently filed suit in federal court alleging that the Pentagon did not take adequate steps to protect them. Their complaint is reflective of the deep frustration and sense of betrayal that many victims feel with our military leadership, which seems to be unwilling to forcefully confront the issue of sexual assault within the ranks and which has not provided sufficient resources, rights, and legal protections to victims. Read the remainder of this entry »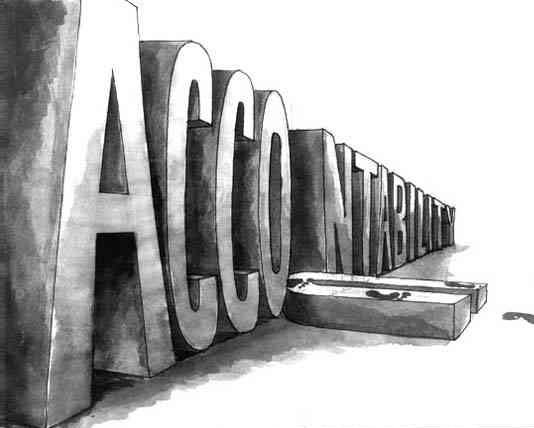 Katherine McIntire Peters – September 28, 2010 – Sen. Claire McCaskill, D-Mo., said Tuesday the Defense Department should establish a permanent inspector general office to oversee wartime contracting in an effort to avoid repeating mistakes in Iraq and Afghanistan that have resulted in the waste of billions of taxpayer dollars.
The former state auditor, speaking at a Senate Armed Services Committee hearing on the Defense Department's efficiency initiative to redirect $100 billion in overhead savings to battlefield needs, said, "I think it's very conservative to think we've had $100 billion go up in smoke in Iraq."
McCaskill proposed creating a permanent IG office dedicated to contingency contracting oversight. Such an office could institutionalize the lessons learned by the Office of the Special Inspector General for Iraq Reconstruction under the stewardship of Stuart W. Bowen, whose reports should be required reading for military commanders, she said.
"You would have continuity in terms of staff that felt committed to that particular activity, as opposed to [asking] 'How long are we going to be around and do I need to hitch my star to another moving target?' " McCaskill said.
"We've got really good people that learned a lot in Iraq, and then we're trying to re-create the same kind of office in Afghanistan," she added. "It seems to me we're missing opportunities here."
Ashton B. Carter, undersecretary of Defense for acquisition, technology and logistics, said, "I hear you loud and clear. I'll take that back to the department for consideration."
McCaskill also reiterated her call to have Arnold Fields, the special inspector general for Afghanistan, removed from his post after a review found he had issued a no-bid contract hiring Joseph Schmitz, a former Defense Department inspector general who resigned under allegations of misconduct in 2005.
"I have written now three letters to the president about the special inspector general over Afghanistan," McCaskill said. "We now have had an independent review of his work by a team of auditors, a peer review, and they have said [his office] is woefully lacking. Probably the whip cream and the cherry on this particular situation is that here's somebody who's supposed to be the eyes and ears looking at contracting in a major way, and he hires someone on a no-bid contract for $95,000 for two months' work."
"The special inspector general over Afghanistan should be fired today," McCaskill said.
She exhorted Carter and Gen. James Cartwright, vice chairman of the Joint Chiefs of Staff, to take that message to Defense Secretary Robert Gates: "I know the kind of respect the president has for Secretary Gates. If Secretary Gates weighed in on this I think we'd get some action. It's enough to make the top of my head blow off." (Click HERE for original article)