Tag Archive
Afghanistan
Agility/PWC/GCC
Army CID*
Army Criminal Investigation Command*
Blackwater/Xe
Burn Pits
Cheryl Harris
Chromium-6
Commission on Wartime Contracting
David Isenberg*
DCAA*
DLA*
DoD*
DoDIG*
DoJ*
DoS*
DynCorp*
DynCorp CIVPOL*
Electrocutions/Shocks
Employee Issues-KBR
False Claims Act
Fluor*
GAO
Halliburton
Hexavalent Chromium
Holidays*
Human Trafficking
Indiana National Guard
Iraq
Jamie Leigh Jones
KBR
LAWSUITS
Lawsuits Against KBR
LOGCAP
LOGCAP IV
Oregon National Guard
Pentagon
Personal
POGO
Qarmat Ali
Rape
Reports & Investigations
SIGIR
Sodium Dichromate
U.S. Department of Justice (DoJ)
On September 30, 2011 KBR, along with Berger/Cummins JV and IAP Worldwide Services, Inc. were awarded contracts by the The U.S. Army Corps of Engineers to provide electrical services for contingency operations in Afghanistan. This $490 million dollar contract is to perform electrical services for prime power operations in support of any location within the Afghan Theater of Operations. This contract supports any and all U.S. facilities in Afghanistan, as required, up to the maximum capacity of $500 million.
The contract includes generator set Operations and Maintenance (O&M), preparation, transport, installation, preventive maintenance, scheduled maintenance, emergency maintenance, service, fueling, relocating and recovering generator sets, associated fuel systems (if required), and all transmission/distribution system maintenance including the underground or overhead system at the U.S. Facilities from the generators to the transformer and associated switchgear.
USACE, who has had their own employee issues lately, acts as if there are no other contractors out there who can do this work! Not to mention, I suspect these three contractors will load up on cheap third world or Afghan labor to perform this work instead of licensed electricians, further propagating US sponsored human trafficking.
Let's take a look at these contractors one by one. Read the remainder of this entry »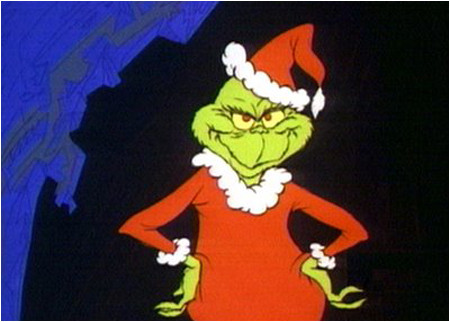 I have had several complaints from around Afghanistan that by the time many American expats from Fluor were allowed to go to the Dining Facility (DFAC) at 4pm on Thanksgiving Day there was little to no food left.  Some were issued Meals Ready to Eat (MRE's) for their Thanksgiving dinner, some just opted out of any meal all together.
I was told supply trucks from Pakistan may have been delayed around Thanksgiving and not all the food was delivered to the DFAC's in time for the Thanksgiving feast.  I suppose this could be true. I know trucks delivering food in Iraq were delay or destroyed due to attacks on convoys. It could also be poor planning on the part of the DFAC contractors. Americans tend to pig out at Thanksgiving and it's possible the contractor just didn't make enough food.
Either way, hard working, dedicated, American expats who are in Afghanistan to support their families and support the troops DID NOT get a well deserved Thanksgiving dinner.
Now let talk about Christmas Dinner. That's a little different story for American Expats employed by Fluor at Camp Marmal in Afghanistan. Camp Marmal is located in Northern Afghanistan near the borders of Turkmenistan, Uzbekistan and Tajikistan.
According to Wikipedia, the camp hosts the staff of the German Armed Forces in Afghanistan, Regional Command North of the ISAF, as well as the Quick Reaction Force (QRF). There could be others as well.
There are three Dining Facilities (DFACs) at Camp Marmal, a German DFAC, a Norwegian DFAC and an American DFAC.
According to my sources, members of the Afghan Army has been invited to dine with US Military personnel in the American DFAC on Christmas Day. Due to the increased number of invited guests, the American Expats who are employed by Fluor and possibly other companies have already been told they WILL NOT be allowed to have Christmas dinner in the DFAC on Christmas Day at all. As a matter of fact it would appear, another Holiday meal of MRE's are in their future. I also have reports that Fluor management is telling the employees to just keep quiet about it or go home to the States and have dinner.
I can't even imagine how demoralizing this is for those hard working dedicated Americans at Camp Marmal. They are away from their families and now the have been sucker punched by the very people they are there to support? Which officer came up with this hair brain idea? Could you not have invited the Afghan Army to dinner on some other day? Like Meatloaf Day or something? Why Christmas? Do Afghan Muslims celebrate Christmas?
Unconfirmed reports state, in the spirit of Christmas generosity, the German's at Camp Marmal have extended a Christmas Dinner invitation to the approximately 100 Americans who have been ousted by their own on one of the Holiest of Christian holidays.
I have contacted Fluor Corporate for a statement for this post, to date they have decline to respond.
I am attempting to contact Major General Hans Werner Fritz who is reported to be the commander of RC-North as well as leader of the German ISAF contingent and his deputy commander U.S. Army Colonel Sean Mulholland for statements as well. If anyone has contact information for these two or other base commanders, I would appreciate it if you sent them.
I can't even describe how this total lack of regard for these hard working Americans disturbs me. Please share your personal Fluor experiences on this Thanksgiving and Christmas Dinner issue. Did you run out of food? Was your dinner awesome?  Are Americans being "uninvited" at other camps?
I'm sure Fluor management at Camp Marmal who are implementing this policy will spend more time trying to ferret out and punish whistleblowers than trying to get their people a Christmas dinner. I guess that will just add to the story if CNN or FOX picks it up.
I am so sorry you are being treated this way. This is the season of giving and generosity. And as an electrician who worked in Iraq for two years, I think this treatment would directly reflect my attitude and personal commitment to the decision maker and those who support this ridiculous mandate. "I'm sorry, no parts!"
Merry Christmas
Ms Sparky
Updated December 21, 2010: I just heard Christmas Dinner appears to be back on for Fluor expats at Camp Marmal. official notice has gone out at Camp Marmal. Breakfast will be served for expats until 830 and then they are not allowed back into the DFAC until 1345 for dinner, same as Thanksgiving. On Thanksgiving though the Afghan commander was late for dinner so they never got to actually enter until after 1500 and nothing was left. I sent another email to Fluor Corporate for a statement on this matter and they have again declined to respond. Please let me know how Christmas Dinner goes so I can update the people who really care about you!  ~ Ms Sparky
Updated December 25, 2010: I hadn't planned on working on Christmas Day but I just got word the Fluor employees at Camp Marmal in Afghanistan were allowed into the DFAC and received their much deserved Christmas dinner. This makes me very happy. To whoever made the decision that allowed this to happen….thank you! Merry Christmas! ~Ms Sparky